FBO Reservations
Innisfree Jet Center looks forward to welcoming you to our beautiful FBO at Pensacola International Airport (KPNS). Our friendly staff will go above and beyond to make sure you have a pleasant visit. Please let us know how we can serve you and your aircraft needs. We accept reservations via phone, fax,, and e-mail.
Phone:
Fax:
(850) 436-6500
Online Reservation:
Email:
csr@innisfreejetcenter.com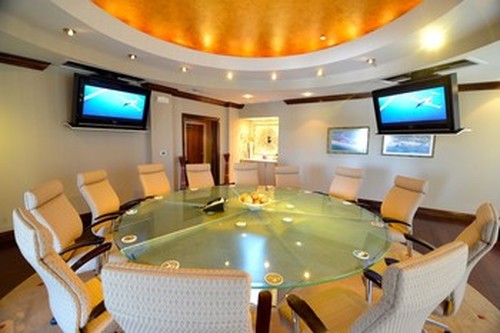 4343 Maygarden Rd. Pensacola FL 32571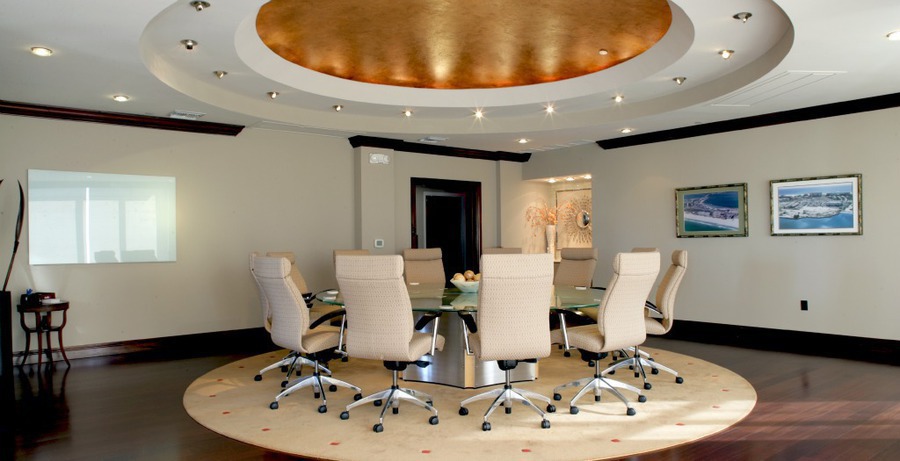 You can rent our state of the art conference room for just a few hours, or then entire day.
Our high-tech conference room offers many capabilities for you to host your next meeting. Our high definition televisions can broadcast your PowerPoint presentation, satellite television, or even mirror your iPhone or iPad with apple tv capabilities.
The conference room can seat up to 12 people around the large glass table, with HDMI ports to connect your electronic devices, and charging ports for all your devices.
Motorized blinds and automatic dimmable lighting will set the right mood for any conference. Relax in our comfortable, multi-adjustable conference chairs, while refreshing yourself with complimentary coffee and bottled water.
Change your typical meeting location up, and amaze your group with an out of office experience they will never forget.
Reserve your dates as soon as possible.
Take a virtual tour of
our modern facility!